GYROMAX™ Incubator Shakers
---
Amerex's GYROMAX™ and SteadyShake™ orbital shakers incorporate design features that offer quiet, maintenance-free shaking under a constant and reproducible temperature environment. Eleven different models meet the needs of most biological research laboratories for shaking under a precisely controlled temperature environment are available in four basic housing configurations.
FEATURES:
Microprocessor-controlled
Maintenance-free brushless motor
Can handle flasks to 6 liters (except benchtop models)
Stainless steel chamber (GYROMAX™ models)
Maximum temperature to 80°C (70°C for models 757 and 757L)
Triple eccentric drive for long life and smooth, quiet operation
Standard orbit of 25mm for higher oxygen transfer rate compared to 19mm
Adjustable shelf for simultaneous incubation with and without shaking
Two units can be stacked to save space (for some models)
GYROMAX and SteadyShake are trademarks of Amerex Instruments, Inc.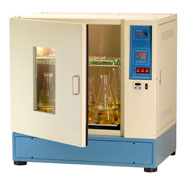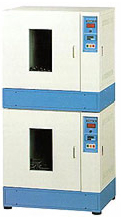 For shaker accessories, click here.